Are you a chemical engineer looking for an exceptional process design engineering course in Bangalore that can pave the way for a unique career journey? You've landed in the perfect spot if you seek guidance in identifying the right institute. Before we delve into the top institutes offering process design courses in Bangalore, let's gain a comprehensive understanding of the field, its scope, and its applications.
What is Process Design Engineering?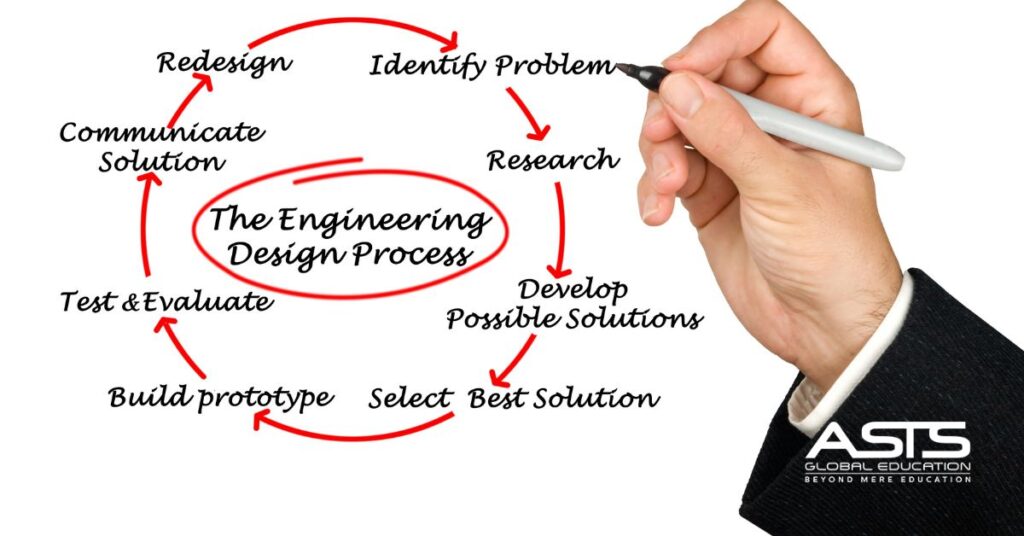 Process design engineering is pivotal across various industries, ensuring seamless and efficient operations. This multifaceted discipline encompasses the transportation and transformation of solids, liquids, and gases while integrating other engineering domains such as instrumentation, electrical, and mechanical. It tackles crucial aspects like separation processes (e.g., distillation), fluid dynamics, hydraulics, heat transfer, reaction engineering, and process control. Its core mission involves designing, optimizing, and enhancing chemical, biological, and physical processes, minimizing waste and improving efficiency. Industries in need of process design engineers include:
Petrochemicals
Oil and gas processing
Chemicals
Power plants
Water refineries
Steel and cement
Pharmaceuticals
Brewing, food, and paper production
The process design engineering course equips entry-level engineers with fundamental knowledge and experienced professionals with advanced skills. Real-life scenarios and case studies are taken from a diverse array of process industries to facilitate the understanding of the subject.
Scope of Process Design Engineering in India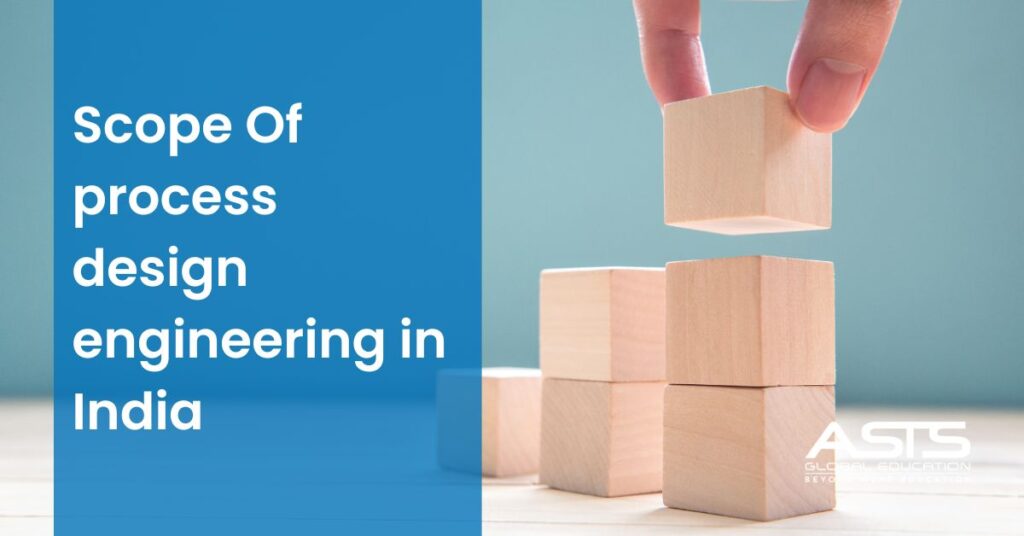 In India, process design engineering is experiencing substantial growth due to widespread infrastructure projects and increased emphasis on sustainability and safety regulations. As a result, there's a burgeoning demand for process engineers in chemical, oil and gas, pharmaceuticals, petrochemicals, and nuclear and thermal power industries. Other industries that hire process engineers are recycling, water treatment, and environmental agencies. Process engineers can also explore lucrative opportunities in government teaching and research positions.
Best Process Design Engineering Course in Bangalore
ASTS Global Education Inc
With over 14 years of experience in training, ASTS Global Education Inc. Bangalore is the best place to pursue a process design course for chemical engineers. Certified industry experts provide excellent training to students, preparing them for a successful career. They train students on practical aspects of process design by delving into their work experiences. The institute has a well-rounded curriculum comprising basic and advanced skills and knowledge. Students can attend in-person and online classes, enabling them to learn independently.
Benefits of Attending ASTS
Professional competence and qualifications
Better marketability
Enhanced relevance
Improved career prospects
Career flexibility
Program Certification
After completing the course, students are awarded a certificate in Process Design Engineering Course, in association with the Government of India Autonomous Body for Technical Education, NACTET. They will also receive certificates of internship from the relevant organization. So if you're looking for a reputed and reliable process equipment design course in Bangalore, you must sign up at ASTS.
Key Highlights:
Video Lecture Recordings
Orientation
Webinars
Query Answering
Follow-Up
Continued Access to Courses
Assignment/Application Projects
Case Studies
Real World Applications
Discussion Boards
ASTS Global Education Program Support Team
Certificates powered by Blockchain
Course Curriculum:
Introduction to Process Design Engineering
Process Engineering Design Basis
Process Simulations, Heat Mass Balance & Process Flow Diagram
Process Safety study
Hydraulic Calculations and optimizations
Piping & Instrumentation Diagram – P&ID
Pressure Safety Valve – PSV
Vessel Sizing
Heat Exchanger Design and Optimization
Distillation Column Design and optimization
Compressor Study
Process Control
For More Details:
Website: ASTS Global
Contact person – Jaya Justin
Contact Number –
+91 9020 210 210 (India)
+971 54 3456 210 (UAE)
If you are looking to get the Best Process Design Engineering course – 
Best Process Design Engineering course in India
Niharika Institute:
Niharika Institute of Computational Engineering (NICE) leads in offering the Best Process Design Engineering Course in Bangalore.
Founded by Mr. Rudresh Ganganna, a Former Scientist at ISRO, NICE ensures an industry-driven curriculum.
With faculty boasting rich industry experience, real-time projects, and flexible learning options, NICE is the preferred choice. 
Certified courses in CAD and CAE, and a global impact with students trained by NICE now in leading organizations worldwide. Join NICE, where expertise meets excellence.
TrainingKart:
TrainingKart – Your Premier Choice for the Best Process Design Engineering Course in Bangalore
TrainingKart is your one-stop destination for discovering the finest Process Design Engineering courses in Bangalore.
Our platform seamlessly connects training seekers with the top training providers in the city. With comprehensive course details, trainer profiles, and reviews, finding the best course has never been easier.
Don't miss the opportunity to enhance your skills with the best Process Design Engineering course in Bangalore on TrainingKart.
Skilltech Process Engineering Consultant:
Skilltech Process Engineering Consultant, founded in 2016, is a prominent provider of process engineering and skill development services. Our expertise lies in process engineering solutions, design, and performance evaluation of process equipment. With a focus on building strong fundamentals, we offer comprehensive training programs. Skilltech is dedicated to being your top choice for the "Best Process Design Engineering Course in Bangalore," providing knowledge, experience, and visionary guidance to aspiring process engineers and students. Join us to shape your career in process engineering.
SmartBrains:
SmartBrains leads energy sector training, including Oil and Gas, Petrochemical, Refinery, LNG, Power Plants, and more. Our comprehensive courses cover Plant Design, Process Engineering, Piping, and more. As an ISO 9001:2008 Certified institute, we offer live project training, industry-experienced faculty, and 100% job-oriented programs. Join us for the best Process Design Engineering Course in Bangalore and empower your career.
Conclusion
Opting for a process design course in Bangalore presents an excellent opportunity for chemical engineers to specialize and enhance their employability. Choosing a reputable institute with outstanding faculty, study materials, and support is crucial for success. We have prepared this list after carefully studying available choices in Bangalore.
ASTS Global is an accredited institute with more than a decade of training experience and awards certificates that are recognized nationally. They have trained hundreds of students and helped them embark on successful careers.