Are you a chemical engineer looking for an exceptional process design engineering course in Chennai that can pave the way for a unique career journey? You've landed in the perfect spot if you seek guidance in identifying the right institute.
Before we delve into the top institutes offering process design courses in Chennai, let's gain a comprehensive understanding of the field, its scope, and its applications.
What is Process Design Engineering?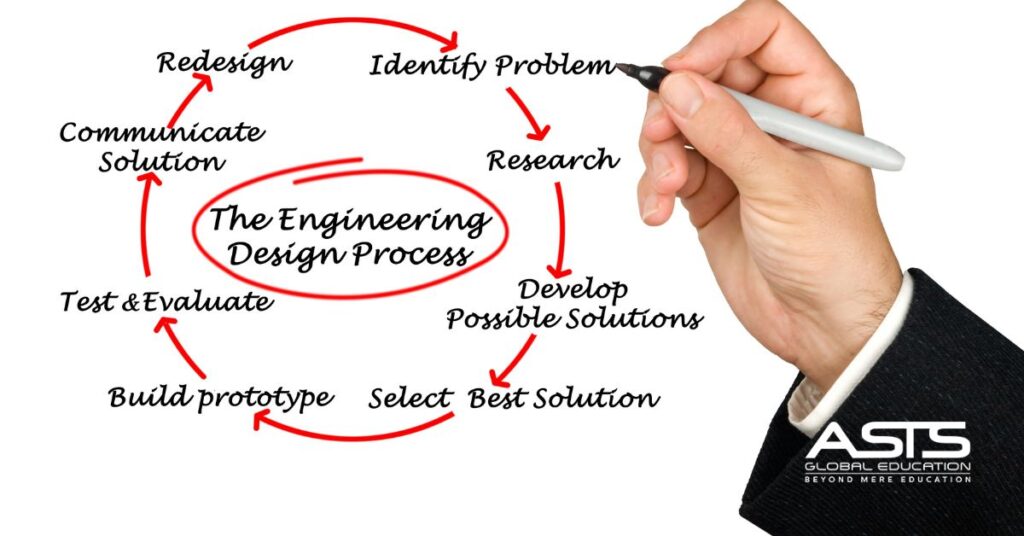 Process design engineering is pivotal across various industries, ensuring seamless and efficient operations.
This multifaceted discipline encompasses the transportation and transformation of solids, liquids, and gases while integrating other engineering domains such as instrumentation, electrical, and mechanical.
It tackles crucial aspects like separation processes (e.g., distillation), fluid dynamics, hydraulics, heat transfer, reaction engineering, and process control.
Its core mission involves designing, optimizing, and enhancing chemical, biological, and physical processes, minimizing waste and improving efficiency. Industries in need of process design engineers include:
Petrochemicals
Oil and gas processing
Chemicals
Power plants
Water refineries
Steel and cement
Pharmaceuticals
Brewing, food, and paper production
The process design engineering course equips entry-level engineers with fundamental knowledge and experienced professionals with advanced skills.
Real-world scenarios and case studies from a diverse array of industries enhance comprehension.
Scope of Process Design Engineering in India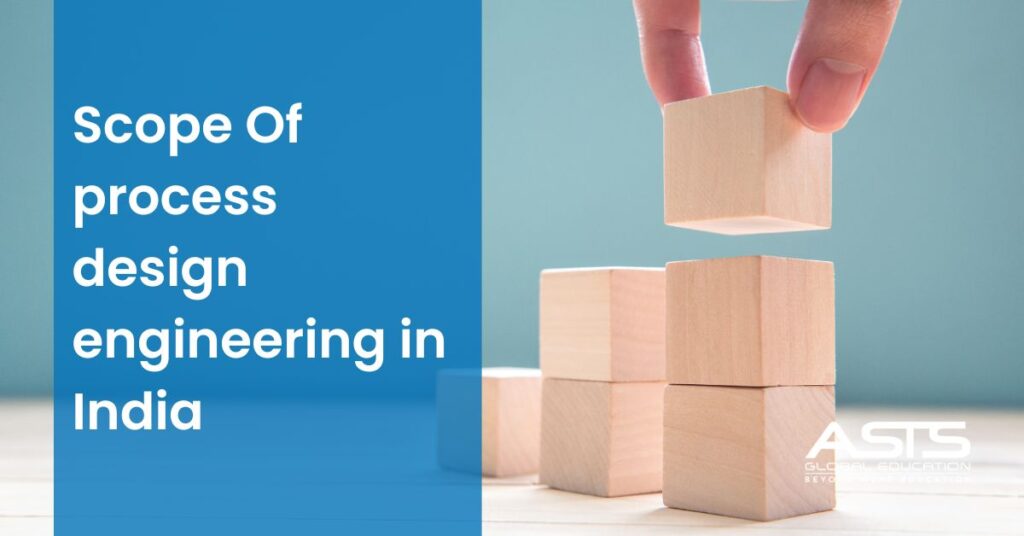 In India, process design engineering is experiencing substantial growth due to widespread infrastructure projects and increased emphasis on sustainability and safety regulations.
As a result, there's a burgeoning demand for process engineers in industries such as chemical, oil and gas, pharmaceuticals, petrochemicals, nuclear and thermal power, recycling, water treatment, and environmental agencies.
Process engineers can also explore lucrative opportunities in government teaching and research positions.
Best Process Design Engineering Course in Chennai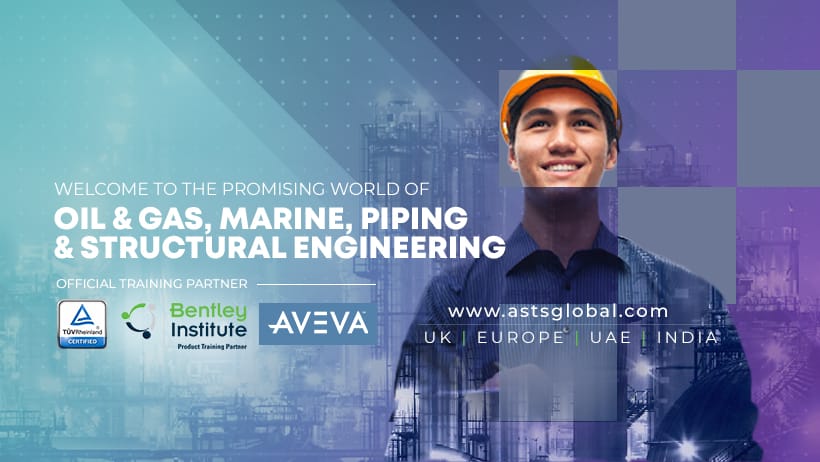 ASTS Global Education Inc
With over 14 years of training expertise, ASTS Global Education Inc. in Chennai is the premier destination for aspiring chemical engineers pursuing a process design course.
Certified industry experts provide exemplary training, drawing from their own practical experiences.
The institute offers a comprehensive curriculum covering both foundational and advanced concepts. Students can choose between in-person and online classes, allowing for flexible learning.
Benefits of Enrolling at ASTS Global:
Professional competence and qualifications
Enhanced marketability
Increased relevance
Improved career prospects
Career flexibility
Upon course completion, students receive a certificate in Process Design Engineering Course in association with the Government of India Autonomous Body for Technical Education, NACTET.
They also gain internship certificates from relevant organizations. If you're seeking a reputable and dependable process equipment design course in Chennai, ASTS Global is the place to be.
Key Highlights:
Video lecture recordings
Orientation
Webinars
Query resolution
Continued access to courses
Assignment/application projects
Case studies
Real-world applications
Discussion boards
ASTS Global Education Program Support Team
Blockchain-powered certificates
Course Curriculum:
Introduction to Process Design Engineering
Process Engineering Design Basis
Process Simulations, Heat Mass Balance & Process Flow Diagram
Process Safety study
Hydraulic Calculations and optimizations
Piping & Instrumentation Diagram – P&ID
Pressure Safety Valve – PSV
Vessel Sizing
Heat Exchanger Design and Optimization
Distillation Column Design and optimization
Compressor Study
Process Control
For More Details:
Website: https://astsglobal.com/contact.php
Apply for Scholarship Here: ASTS Global Scholarship
Contact person – Jaya Justin
Contact Number –
+91 9020 210 210 (India)
+971 54 3456 210 (UAE)
If you are looking to get the Best Process Design Engineering course in specific locations, check the link below – 
Best Process Design Engineering course in India
Best Process Design Engineering courses in Bangalore
TWG Group:
TWG Group is an institute for process engineering courses in Chennai. Established in 2004 by a group of dedicated professionals, TWG GROUP is a renowned organization specializing in Training and Certification, International Courses, and Material Testing Laboratory services. Our Metal Testing Lab holds ISO/IEC 17025 – 2005 Certification, while we are NABL Accredited (ISO 17025 – 2005) and maintain ISO 9001 – 2008 Quality Management System Certification. Our vision is to set the highest standards of quality services, catering to various industries, from Foundry Units to Aerospace. We achieve this through professional integrity and technology-driven resources, upholding excellence in Training, Material Testing, and NDT Services.
UOGE Chennai:
UOGE is the trusted partner for industrial engineering services and software training, specializing in industrial automation. We offer end-to-end solutions, from project inception to commissioning, with 24/7 support. Serving diverse sectors, including oil and gas, Petrochemicals, Power Plants, Water Treatment, and more, we prioritize customer satisfaction and local technical support. Our expertise covers leading automation brands, ensuring tailored solutions. UOGE's commitment to global quality standards extends to delivering total control and automation projects and training, making us a top choice for process engineering courses in Chennai and comprehensive industry solutions.
Conserve Academy:
Founded in March 2012, Conserve Academy passionately imparts knowledge in MEP Services and Green Buildings. As our influence grew, we created Conserve Green Building and MEP Solutions WLL, Qatar (April 2016), to be a front office for client coordination. Our mission is clear: to support the global Construction Sector with Green Building expertise and Engineering design services, including process engineering courses in Chennai.
Skilltech Process Engineering Consultant:
Established in April 2016, Skilltech Process Engineering Consultant provides expert process engineering services and skill development. Our specialization includes comprehensive process engineering solutions, offering design and performance evaluation for process equipment. With hands-on experience in the petrochemical sector, we excel in resolving design and operational issues. We also provide skill development programs, focusing on strong fundamentals in process equipment design. Our mission is to equip professionals and graduates with the necessary expertise to excel in their roles. Skilltech Process Engineering Consultant is your partner for process engineering courses in Chennai and beyond.
Conclusion
Opting for a process design course in Chennai presents an excellent opportunity for chemical engineers to specialize and enhance their employability. Choosing a reputable institute with outstanding faculty, study materials, and support is crucial for success. Our carefully curated list showcases the top options available in Chennai. ASTS Global, with its accredited status and over a decade of training experience, has helped numerous students embark on successful careers.