Mechanical Engineering is a vast field. There are many Job-Oriented Short-Term Courses After Mechanical Engineering. Among them, mechanical design software courses are becoming an integral part.
Holding just a mechanical engineering degree doesn't add much value nor benefit you to find a successful career. You need to advance your skill and knowledge as an expert mechanical engineer. Organizations and companies are looking for professionals who possess advanced qualifications and certifications.
The time soon after you graduate can be very challenging and confusing. Due to the advancement in educational standards, there are many courses option available. We have picked out the 7 best mechanical design software programs you can consider pursuing. The list of courses are:
Aveva PDMS
Aveva Everything 3D (E3D)
Smart plant 3D
Bentley sacs
Bentley Moses
Caesar ||
Bentley Staad Pro
Every mechanical engineer should have a grip on designing since they are used heavily in most fields. Possessing knowledge of mechanical design software programs paves the way to your successful career as a competent mechanical engineer. So, without any further ado let's get into the design software courses in detail.
7 Best Mechanical Design Software Programs For Mechanical Engineers
1. Aveva PDMS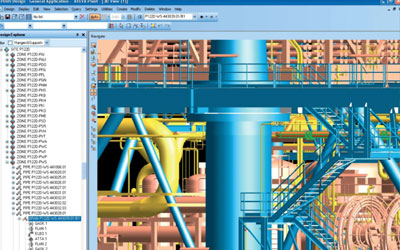 One of the best mechanical design software programs will be Aveva PDMS. This is a plant design management course involving a bunch of designers holding their own 3D color-shaded environment working together as a team. Aveva PDMS helps the engineers to convert their 2D layout to 3D models for better accuracy and provide access to view all the designs.
Aveva PDMS is a very intelligent and customizable multi-user design software developed to achieve maximum productivity and efficiency for all kinds of construction, design, and operating plant projects both onshore and offshore.
Some of the major scopes of Aveva PDMS are power plants, petrochemical industry, refineries, oil and gas sector, pharmaceutical industry, chemical process industry, offshore industry, etc.
There are numerous benefits to Aveva PDMS training such as a faster learning curve, Real-time 3D modeling, Intelligent model creation irrespective of size, easy revisions, and Designs for various industries like power plants, chemical plants, refineries, etc.
Aveva PDMS Course Curriculum:
Aveva PDMS Basics and Functions
Basic Equipment Modelling
PDMS Pipework Modeling
PDMS Structural Modeling
PDMS Design Utilities
PDMS Drawing Reductions
Basics of Aveva PDMS Administration
Course Duration: 1 Month
2. Aveva Everything 3D (E3D)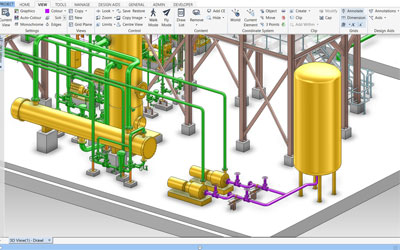 Aveva E3D is another engineering design software tool used by engineers or designers and is one of the most technologically advanced 3D Design solutions worldwide. Aveva E3D is customizable, multi-user, and multi-discipline software that offers various benefits such as facilitating clash-free, enabling visualization, helping in reducing cost, increasing efficiency, and a ton more.
This course gives you a substantial understanding of the techniques for developing and modifying 3D models, how to manipulate 3D models, concepts such as attributes, positioning, the orientation of elements, etc.
Aveva E3D helps in offering excellent in-class project execution capabilities and also collaborating with a global community of Aveva users. Some of the major scopes of Aveva Everything 3D are Oil and Gas engineering, petrochemical and industrial plant, water treatment, building services, etc.
Aveva Everything 3D (E3D) Course Curriculum:
Equipment
Piping
Structural
Draft
ISODRAFT
Course Duration: 1 Month
3. Smart Plant 3D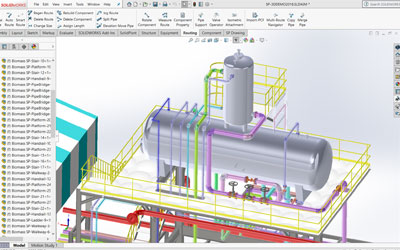 Smart plant 3D is a 3D modeling software used in the field of engineering for pipe design. These are multi-disciplinary, integrated, and one of the most advanced software in 3D modeling. Smart plant 3D offers numerous benefits to businesses such as reducing cost, eliminating wastage, increasing efficiency and productivity, reducing the time taken to complete tasks, and a lot more.
The major scope of smart plant 3D is power plants, oil and gas industries, water refineries, petrochemical, food and beverages industries, etc. This course enlightens you about the basics and fundamentals of smart plant 3d, equipment hierarchy, creation of reflux condenser, stabilizer, and standard equipment.
Smart Plant 3D Course Curriculum:
Introduction to Smart-Plant 3D
Basic Equipment Modelling
Grids
Pipe System
Structure System
Hangers and Supports
Electrical Cable Tray
Ducting Work
Course Duration: 1 Month

4. Bentley Sacs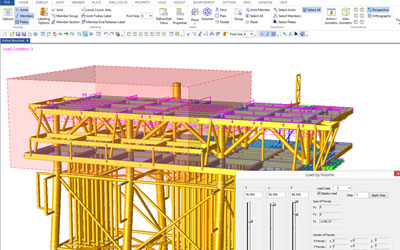 Bentley Sacs is another mechanical design software training course you can consider pursuing after a mechanical engineering degree. This offshore analysis software is used to optimize the design in order to understand behavior, ensure compliance and accurately predict the performance of any kind of offshore structures.
Bentley Sacs offers numerous benefits such as conducting a comprehensive analysis of linear elastic as well as non-linear dynamics, transferring data from one analysis step to another automatically making use of industry-standard methodologies, and ensuring code compliance.
This course helps you to understand the ways to improve design quality and predict offshore structural performance. Some of the major scopes of Bentley Sacs include Oil and gas platforms, wind farms, floating platforms, etc.
Bentley Sacs Course Curriculum:
Introduction to SACS
Sacs Modeling
Sample Analysis
Sample Analysis of Topside
Sample Analysis of Jacket
Course Duration: 2-4 Weeks
5. Bentley Moses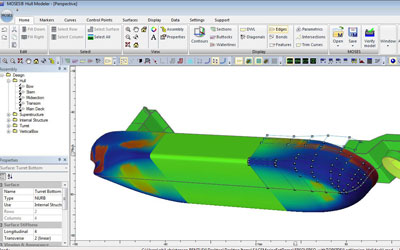 Bentley Moses is one of the most advanced hydrostatic and hydrodynamics analysis software used for the calculation and simulation of offshore floating systems. This is an integrated simulation software that helps in meeting complete offshore projects.
There are various benefits offered by the Bentley Moses software program such as great efficiency, flexibility as well as effectiveness. The analysis capability and scripting language of Bentley Moses are used in the frequency domain and time domain for the purpose of installation problems and in-place analysis of the moored system. Moses comes in three suits which are Moses, Moses advanced, and Moses Enterprise.
Bentley Moses Course Module:
Moses Editor
Hull Modeler
Stability Modeler
Motions Modeler
Hull Mesher
Moses Solver
Moses Language
Strip Theory
Basic Connectors
3D Diffraction
Course Duration: 4 weeks
6. Caesar ||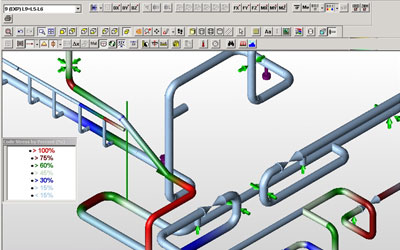 Caesar || is the mostly used software program for pipe flexibility and stress analysis. This software is used to determine the accuracy to define pipe system models and produces necessary design changes. It also brings forward the currently recognized standard for the analysis made by making use of standard analysis guidelines.
Caesar || ensures meeting the benchmark of 35 international standards and codes of plant piping systems and it offers numerous benefits such as boosted productivity, improved data accuracy, saves time, and a ton more. Caesar || will be a great software training course you can consider to become a proficient mechanical engineer.
Caesar || Course Modules:
Introduction to Caesar ||
Modeling of Pipe
Model with Bend and Tees
Equipment Modeling with Rigid Weights
Nozzle Creation
Types of Restraints
Static Analysis
Stresses Due to Various Loads
Stress Reports Generation
Underground Modeling
Course Duration: 1 Month
7. Bentley Staad Pro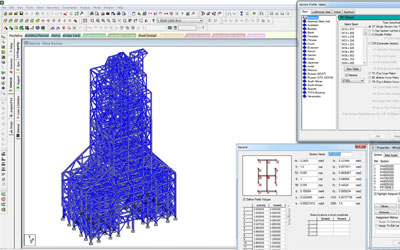 Staad is a short-term used for Structural Analysis and Design. Bentley Staad Pro is well-known software used worldwide for analyzing and designing structures such as buildings, transportation, tower, bridges, industry and utility structures, etc. Bentley Staad Pro possesses advanced features, a flexible modeling environment, and significant data collaboration all of which help the engineers to analyze and design structures of any size and type in a short time.
There are numerous benefits of Bentley Staad Pro software such as it providing accurate measurements, improving efficiency, saving time, as well as improving structure, sections and dimensions.
Bentley Staad Pro Course Curriculum:
Introduction to Staad Pro V8i
Model Editing Tools
Support Specification
Loading
Introduction to Analysis
RC Designers
Seismology
Introduction to FEM
Member Truss
Water Tank Design
Staircase Design
Cable Member Specification
Interactive Steel Design
Importing CAD Models
Course Duration: 2–4 Weeks
Wrapping Up:
In this era, software training is becoming an integral part of mechanical engineering. Possessing the qualification of software training courses offers great benefits for you personally and professionally. The software training helps you in meeting the requirements of a competent engineer and enriches you with skills and knowledge to perform your duty effectively and efficiently.
ASTS Global Education Inc. is an accredited institution to learn piping engineering courses. With 14+ years of excellence in providing training, ASTS has helped many students to pave the path to success in their careers. The unique learning experience from certified experts and professionals will not only make the learning interesting but also helps in gaining the required skills and knowledge to make the candidates proficient in the field of work. ASTS Global Education Inc. is an official training partner of Aveva Information Technologies India Pvt. Ltd for Aveva PDMS & Everything 3D, also Bentley System India Pvt. Ltd for Sacs, Moses & Staad Pro.